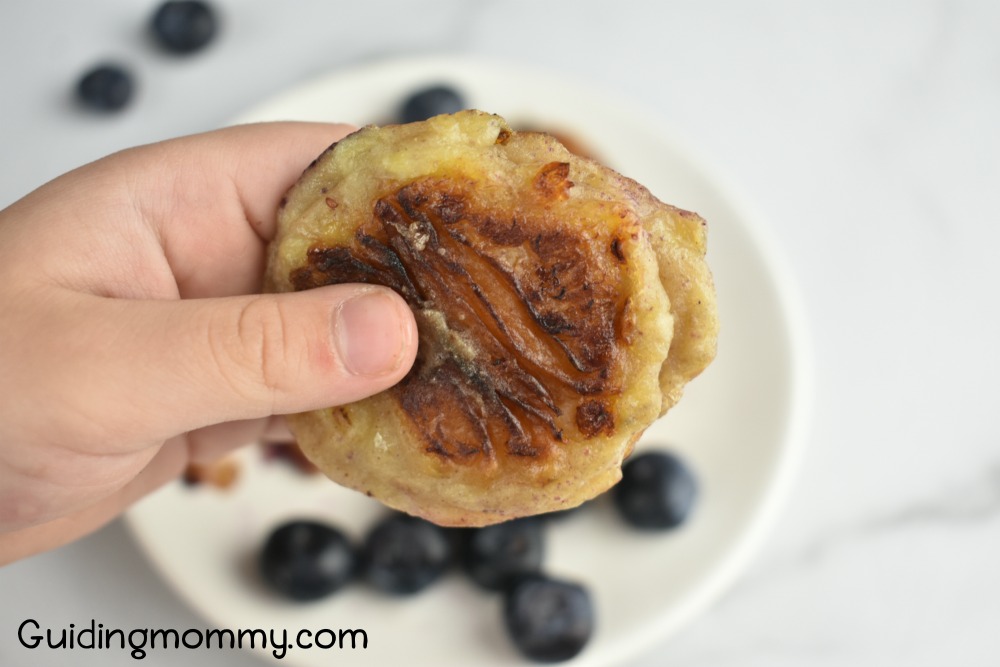 This Blueberry Banana Fritters recipe is the perfect toddler snack recipe. Made with 3 simple ingredients that your little one will love. It's also the perfect first foods for your baby.
Blueberry Banana Fritters- The Perfect Toddler Snack
Having 6 kids has pretty much made me a culinary expert when it comes to creativity. I've had picky eaters and eaters who can't eat enough. So one of my goals has always been to make foods that aren't empty in calories when I do get them to eat. There are some great first foods that will help toddlers. Especially those that don't eat well.
It's important to make sure you use the right combinations to cut out extra things that may not be so good for them, yet still make them flavorful.
When making food for my little ones I've tried including fruits and veggies along with sprouted flour, and other ingredients that are more complete.