Are you looking for simple lactation recipes that will help increase your milk supply? If so, you're going to love these recipes!
*This post contains affiliate links. That means that if you make a purchase after clicking on a link I may earn a small commission at no extra cost to you.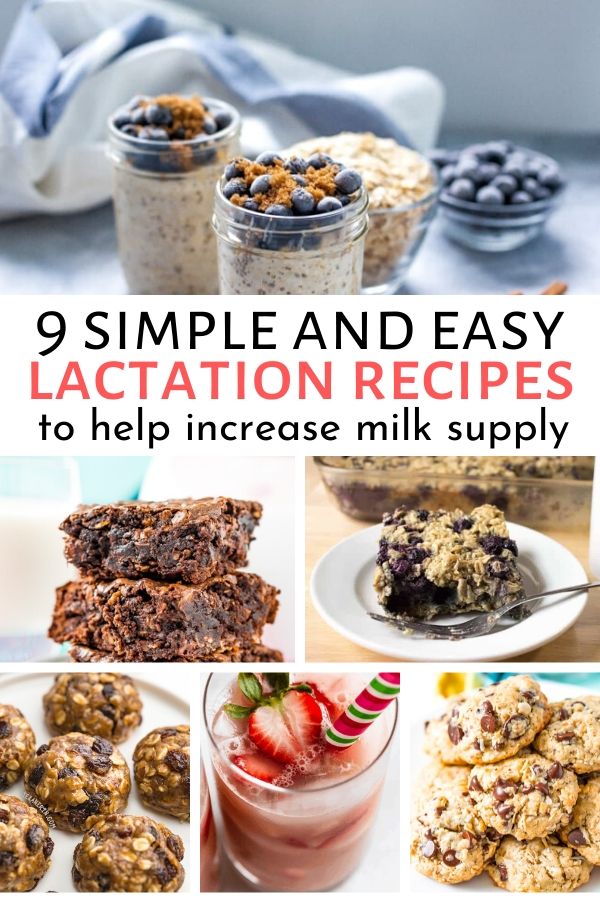 9 Lactation Recipes To Help Increase Your Milk Supply
If you're feeling as though your milk supply just isn't quite up to par, know that you're not alone. This is a big concern for moms who are breastfeeding, constantly. It's so hard to know and measure and get an accurate reading and when it comes down to it, more milk is always better than not enough, right?
There are many product that will help increase your milk supply from fenugreek to lactation drinks and teas. However, there's nothing better than delicious flavors of homemade treats.
These lactation recipes just might be what you need to help increase your milk supply easily while also putting something delicious and healthy in your tummy.