Pregnancy doesn't have to be hard thanks to these must have maternity essentials. Read on to check out 15 items that will make pregnancy a lot easier.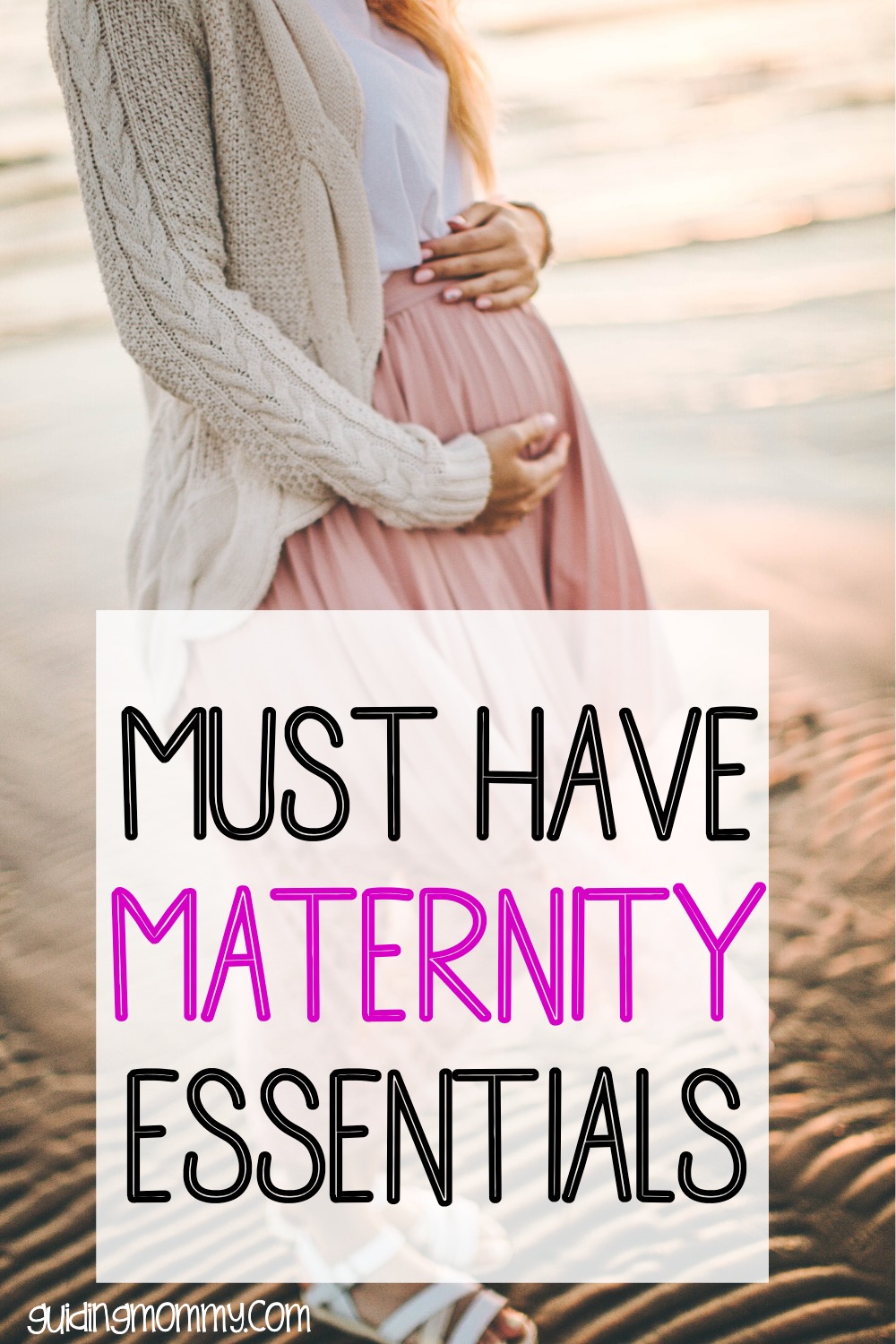 15 Must Have Maternity Essentials
*This post contains affiliate links. That means that if you make a purchase after clicking on a link I may earn a small commission at no extra cost to you
I remember when I was pregnant with my first ,13 years ago, Maternity clothing was finally starting to get cute but functionality really wasn't always an option. It never failed, things that were cute weren't always comfortable. It seemed certain pants looked good but dug into my stomach. The ones that were comfortable looked terrible.
Nowadays you can find really cute maternity clothes to wear that will bring you the comfort your body craves and still look fashionable and cute. Don't fight to squeeze into your regular clothes, enjoy the comfort and treat your body.
Pregnancy can be hard on the body. It will actually change your body forever. That's why it's important to make sure you have products that will help you look stylish while still keeping your body comfortable during its ever changing process.
If you are on the hunt for some good maternity essentials, check out my Amazon list below. All of these items below will come in handy when you are expecting.
These must have maternity essentials are hand picked by me to help you during this beautiful but exhausting time.
15 Must Have Maternity Essentials
Pregnancy can be a tough time for a woman. That's why I've put together a round up of 15 Must have maternity essentials that will be perfect during your pregnancy.

These products will make life a lot easier during the hardest months of maternity. Make sure and check them out for yourself and give yourself the much needed relief from the stress that pregnancy gives the body.
Before you know it the baby will be here. Check out 15 Amazing tips to help you prepare for labor and delivery.