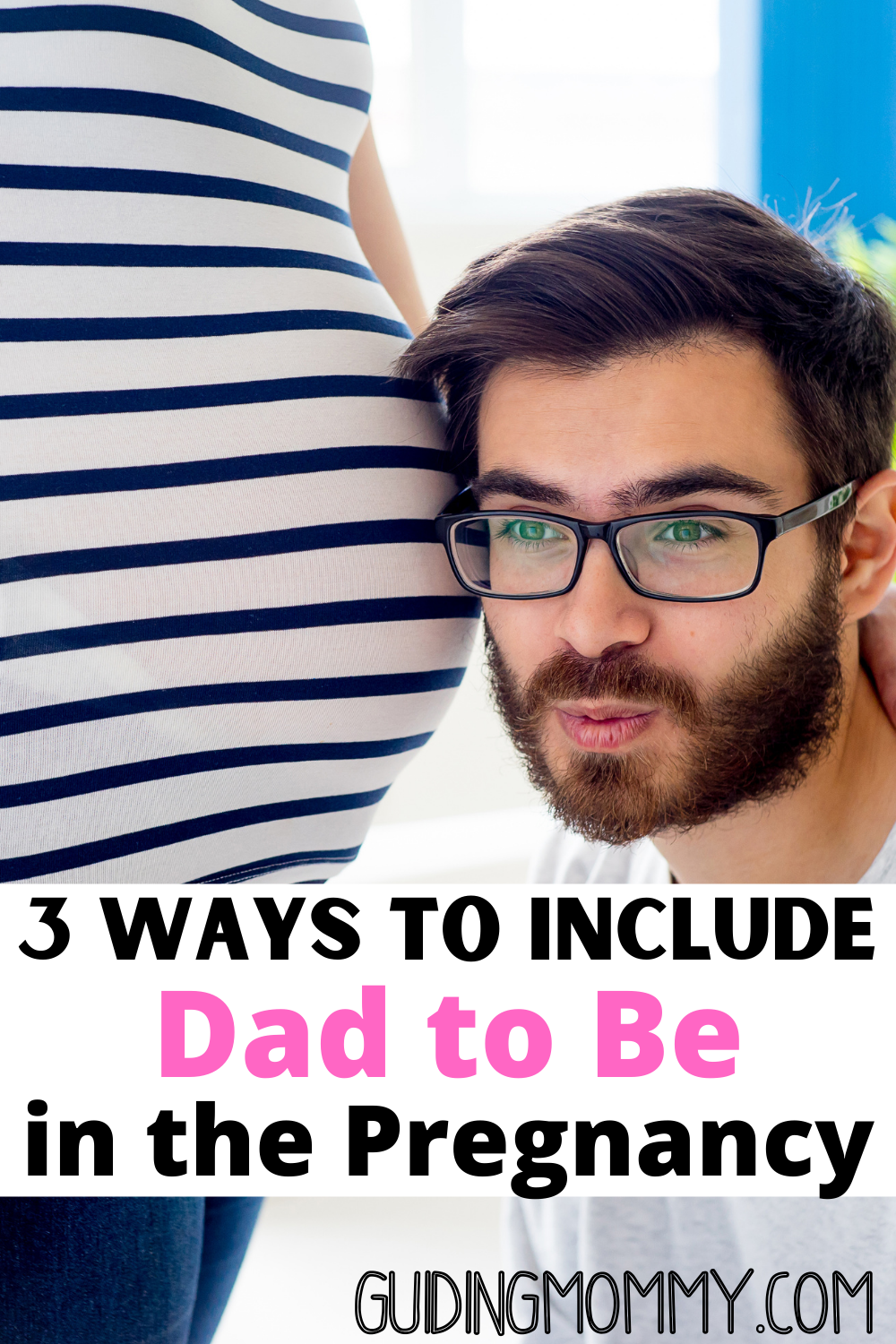 Although pregnancy can feel like it's all about the mom there ways to include dad to be in the pregnancy. Here are few great ways to make sure he feels a part of all the exciting things that are coming your way!

*This post contains affiliate links. That means that if you make a purchase after clicking on a link I may earn a small commission at no extra cost to you.
3 Easy & Fun Ways to Include Dad to Be in the Pregnancy
Finding out that you are pregnant is exciting. There is so much to look forward to throughout the pregnancy, along with finally giving birth and bringing life into the world. Now that you and your partner are expecting, you may want to do what you can to make the dad-to-be feel included in everything. While the pregnancy is definitely about the baby and you as the expecting mom-to-be, you want your partner to feel like he is included in everything that goes on throughout the trimesters.