We've all heard of how great coconut oil can be. Find out the Benefits of Coconut Oil during Pregnancy and how this should be a must have for pregnant moms.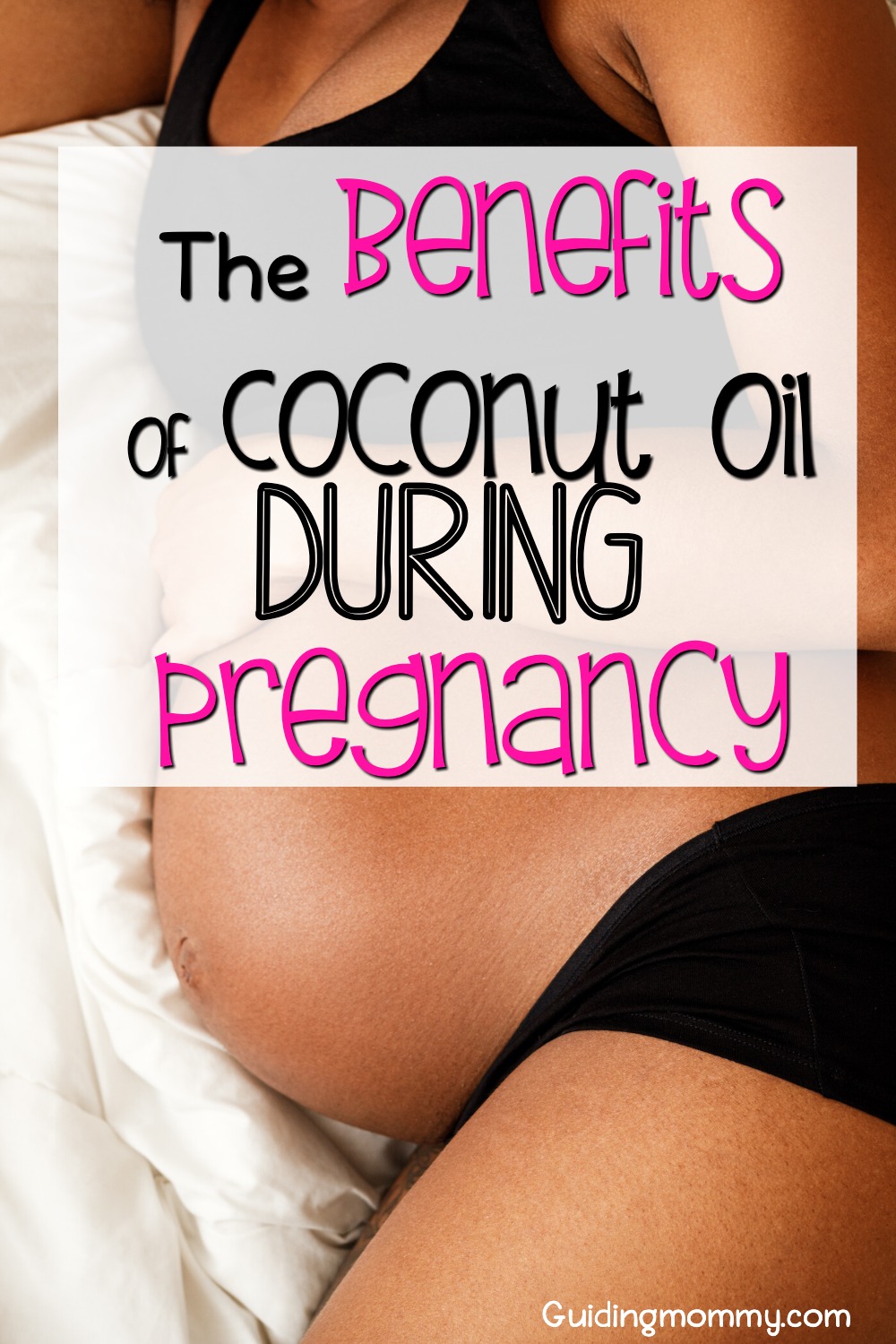 Benefits of Coconut Oil during Pregnancy
Being pregnant can bring on a myriad of problems including dry skin and digestion issues to name a few.
Using coconut oil during pregnancy and breastfeeding, can supply great health benefits for you and your baby. That's why Coconut oil is revered in many places as a cureal. Coconut oil in pregnancy and breastfeeding, has some amazing benefits for mom and baby. Below I will share some reasons why you might consider using coconut oil during your pregnancy.
I do recommend getting the extra virgin coconut oil option. The reason is the extra virgin have not been chemically treated like some other coconut oils. If you get a refined oil, it can be bleached and deodorized, which isn't as healthy to digest. So choose extra virgin and organic for the safest option. Most important talk to your doctor or midwife before adding it to your diet to make sure you don't have any health issues that may get aggravated because of the use of coconut oil.
The Benefit of Coconut oil during pregnancy
Lauric Acid Benefits
Coconut oil contains high amounts of lauric acid. Lauric acid found in coconut oil, has been found to have antibacterial, antiviral, and parasiticidal properties (kills parasites). This is great to take during pregnancy and to protect you and your child. Lauric acid will continue to pass through even when you breastfeed, and the benefits will be passed through your milk to your baby.
Even if you decide not to breastfeed you can find some baby formulas even have coconut oil as an ingredient. It is used often because it is easily absorbed and your body can utilize it. Of course your intake should still be in moderation and you should consult your doctor before including it in your diet.
Supplements
You can get coconut oil supplements that you can add to your daily plan. It has been known to help resist bacteria, reduce cholesterol, and those are carried to mom and baby. I do recommend speaking with your doctor to ensure they are okay with you taking supplements while pregnant.
Benefits of Coconut oil for Morning Sickness, Constipation, Heartburn
If you have one or two or all three of these symptoms consider taking coconut oil daily. Take two tablespoons of coconut oil to help relieve morning sickness, constipation or heartburn.
A great way to digest this, is adding it to cooking or even creating a smoothie full of nice fruits and even greens!

Eczema During Pregnancy
If you struggle with eczema, you might find that being pregnant you are having more outbreaks. Being pregnant flares hormones and can cause your eczema to flare up. You can use the coconut oil as a topical steroid, or even add a little into your bath water and soak as needed.
Stretch Marks
You can go into a drugstore or look online and find tons of stretch mark creams, but you can also grab your jar of coconut oil for the same results! It will help prevent new stretch marks from forming. If you have old ones, it won't fade them. Just apply morning and night to help protect against stretch marks. Coconut oil will also nourish your skin, leaving it feel nice and soft. It can help soothe your itchy belly, and bring you some relief.
Chapped Lips
When you get pregnant it is so easy for your skin to feel extra dry. Lips are one thing that a long of pregnant moms say they struggle with. You can apply coconut oil to the lips like a balm to help keep them hydrated. The first few months of pregnancy can be really hard on the body, and trying to keep your lips hydrated and not flaky and chapped. This will help a lot.
Breastfeeding Cream
If you breastfeed, in replace of the lanolin cream or as a secondary helper, apply coconut oil to cracked and painful nipples. It will help hydrate and soothe!
Looking for more pregnancy tips? Check out some top maternity picks.