If are you looking for some Funny Pregnancy Announcement ideas then check out these fun ideas to share this joyous news!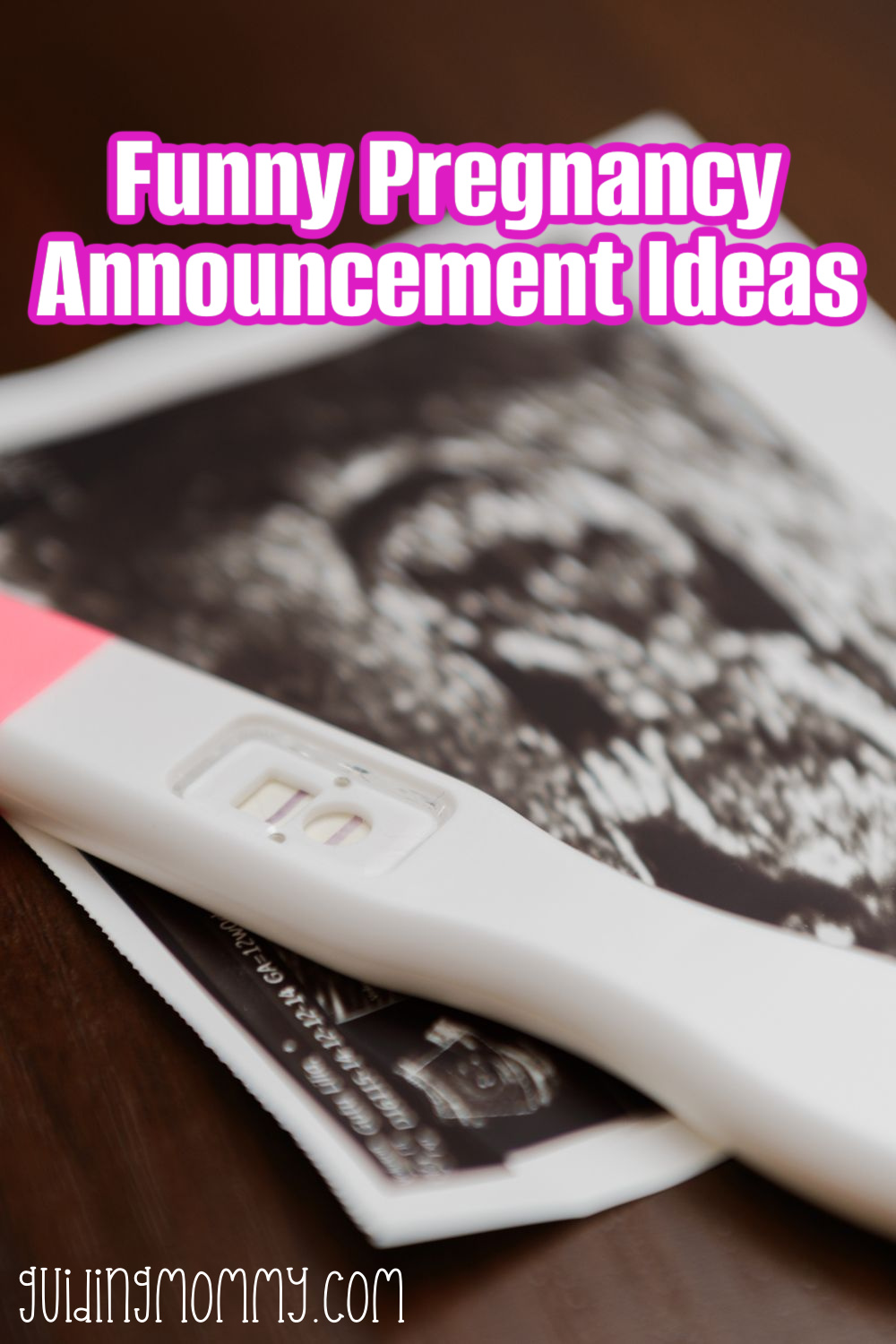 Funny Pregnancy Announcement
There are first-time parents who tell others they are pregnant at various times and in various ways. Some will wait until a certain time period or until they feel it is right, while others will tell their family members and the world the good news right away.
If you are pregnant, then regardless of when you decide is the right time to tell everyone the happy news about the new baby, this can be a fun experience. Rather than making phone calls or visits to tell your loved ones the big news, you may be looking for a creative and funny way to share the baby news. Here are a few of the best pregnancy announcement ideas and suggestions for fun pregnancy announcements.
Telling The Father Is A Creative Way
Of course, you may want to think of the perfect way to tell the baby's father that you two are now expecting a baby. There are a few different ways of doing this. The first method would be to have a baby romantic dinner with candle lights. Yes, a baby romantic dinner. For this dinner, serve baby back ribs, baby carrots, baby corn, and so on. Instead of wine, pour him a glass of apple juice and hand him a present. This present can be something that will drop a bigger hint, such as a pair of baby booties, a rattle, or a baby bib that says "I Love My Daddy" on it.
You can also make the pregnancy a big announcement to the father like a game. You can pick up a few baby items from various stores, such as a bottle, rattle, booties, bibs, pacifier, baby outfits, diapers, and so on. Then for a week, leave each item lying around the house where you are sure he is going to find them. It will be a pleasant surprise.
If he has not figured it out by the end of the week, then you can prepare a larger hint for the special news. For example, you can tie a bib around a large teddy bear that says "I Love My Daddy" or leave a note with the bear that says "Hello, Daddy" or "I will be here in…" with the month of baby's due date included on the note. If desired, you can also put a diaper on the teddy bear. Then sit the bear next to the father during dinner, on the couch, or even in bed.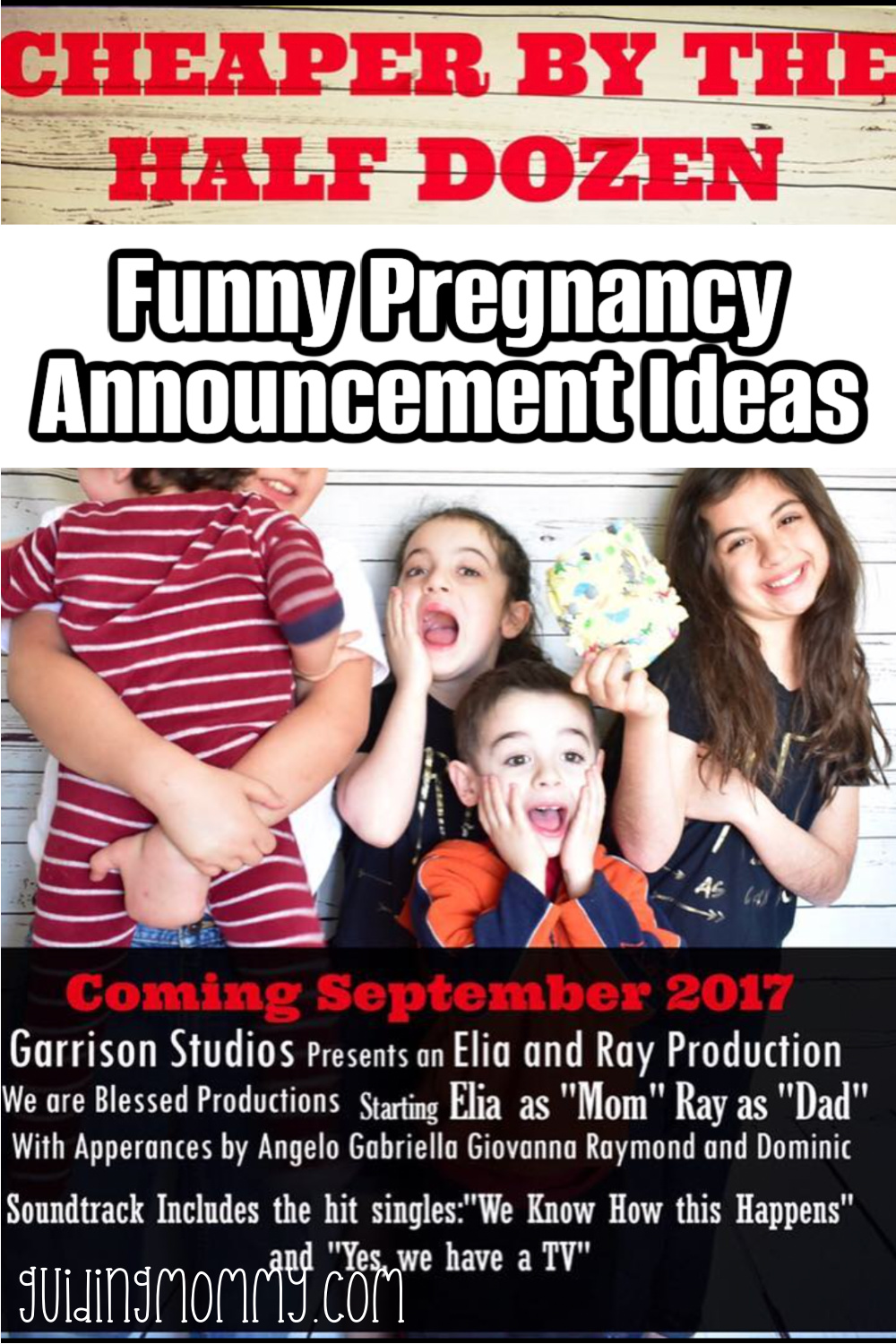 Another fun way to tell the Father your Pregnant
However, there may be a reason why you cannot tell the father right away, such as him being away on a business trip or deployed. But you can still have fun telling him about the new family member, even if it is not face-to-face. For example, you can send him a care package that includes a few pink and blue baby accessories, such as a rattle, baby shoes, bottle, bib, or outfit.
Then in the center of the package, including a baby names book. You can attach a note that says "I will need a name soon because I will be here in…" and include the month of the baby's due date. A great idea is call him on the phone and play or sing a baby lull-a-bye for him before telling him that he is going to be a daddy.
Telling Your Loved Ones, Close Friends, And Close Family
You can also have fun breaking the wonderful news to your family and closest friends. One way to do this would be to wear a shirt that announces it at the next party or get-together. This shirt can say "World's Greatest Mom", "Baby on Board", "Bun In The Oven", or something cute that is related to pregnancy or being a mother. When you walk in and take off your jacket, do not say a word to anyone about your shirt, and see how long it takes them to figure it out. Before you know it, there will be excitement, happy tears, and questions coming your way!
If this is the first grandchild for your parents and the father's parents, then you can get each of the grandmothers a bracelet with a link that says "#1 Grandmom". You can get the grandfathers a hat or mug that says "#1 Grandpop!". You can also get them shirts, a pregnancy announcement card, a sonogram photo and other gifts that relate to being a grandparent.
If you already have older children, then you can call the grandparents and let them know that they may want to add one more to the birthday and Christmas list.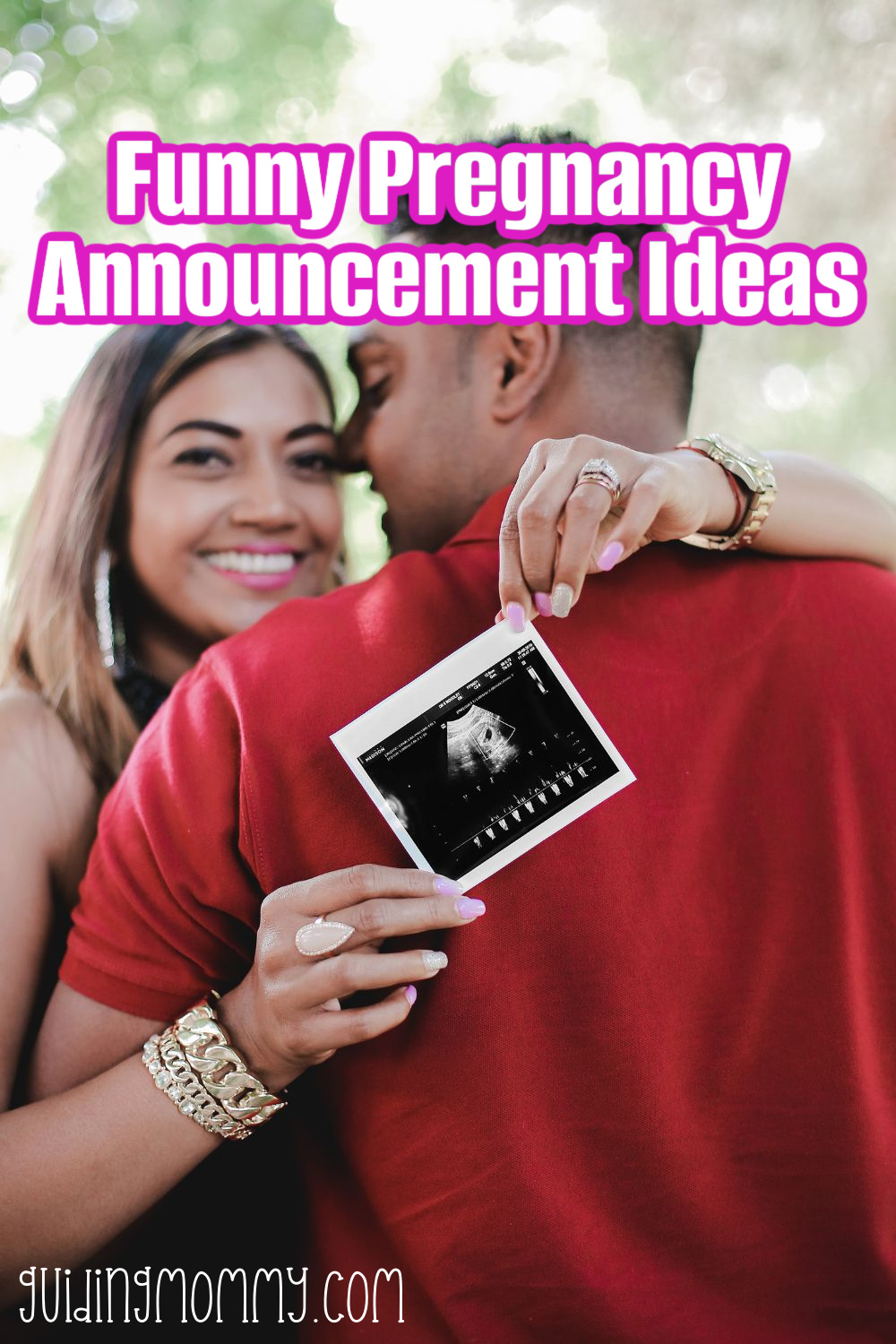 Cute And Creative Pregnancy Announcements
Telling your spouse and family that you are pregnant is an exciting time in a new parent's life. Some new moms find fun and creative ways to announce their new addition of the family and use hidden notes, and personalized messages. funny quotes or funny hints to get the baby bump news across. Plan a big deal and special "I'm pregnant" reveal to add even more excitement to this thrilling time in your life.
Hidden Sweet Surprise For A Positive Pregnancy Test
Surprise your partner with the news about the new bundle of joy by hiding a small baby figurine or pacifier in his evening dessert. Purchase a flexible pacifier and hide it inside your partner's bowl of ice cream. Make a bowl of ice cream for yourself, sit down and watch him try to figure out why there is a pacifier in his ice cream.
Bake cupcakes and frost them with pink and blue frosting for a small immediate family gathering. Add a plus sign to each of them and see if the family can figure out why you included a plus sign on the pink and blue cupcakes.
A Card From The Baby Is A Good Pun With A Lot Of Sense Of Humor
Create a cute birthday card from your baby to a family member if you can announce your pregnancy during a small family birthday party. Find a juvenile birthday card that would be suitable for the guest of honor, for example, grandfather or aunt. Sign the card with love from your future grandbaby or niece or nephew. Place the card in the gift pile and wait to see the initial look of confusion and then excitement as the birthday honoree reads the card.
Send a holiday card from the baby to your family. Create the card using a baby photo of you and your partner and sign it with the newest addition coming soon. Your phone will ring off the hook once everyone receives the card.
A Baby Grocery List Is A Cute Pregnancy Announcement Idea
Give your unsuspecting partner a grocery list loaded with lots of clues. Sprinkle baby clues inside your regular weekly grocery shopping list such as baby bottles, newborn diapers, and baby food. If you don't want to be as obvious skip the actual baby items and include pregnancy-craving foods such as pickles and ice cream. Some grocery stores sell prenatal vitamins that you could include on the list too.
Hide your baby items between the usual weekly purchases so that your partner doesn't get suspicious when he glances at the list. Send him off to the store and wait for the exciting call.
Announcing your pregnancy can be a lot of fun and you can be as creative and cute with it as you would like. You can even have someone in on it and take a video of it (or set up the video camera yourself if possible) to look back on later. As a matter of fact, when your little bundle of joy is old enough, you can tell them the creative pregnancy announcement ideas of how you announced your pregnancy in a fun way to all of your loved ones!