About Guiding Mommy
When I had my first child 13 years I go, I remember leaving the hospital thinking how the heck are they allowing me to leave this place with a child, and I have no idea what I'm doing.
Fast forward 13 years and 6 kids later and I'm pretty sure I'm winging it half of the time,but with a little more confidence.
That's motherhood.
Every pregnancy has been incredibly different. Every child has had different struggles and obstacles. Most important Motherhood has been a rollercoaster of emotions, confusion and everything in between. That's why I began Guiding Mommy. As a "Baby page" to my seasoned Conservamom Blog. This page will focus on the most confusing, exhausting and difficult years I experienced as a mom.
In this page I'll touch on Pregnancy, The Baby, Toddler and Preschool years and end right when your little bird flies the nest to Kindergarten.
Although every stage of motherhood is hard because let's face it our hearts regenerated into another being the moment we saw the blue line on the pregnancy the first years are the most difficult to maneuver if you don't have some guidance.
So that's why I've put together this page. I hope through the community behind Guiding Mommy moms of all ages and walks of life will find answers to questions, guidance on their emotional rollercoaster and most important a support system.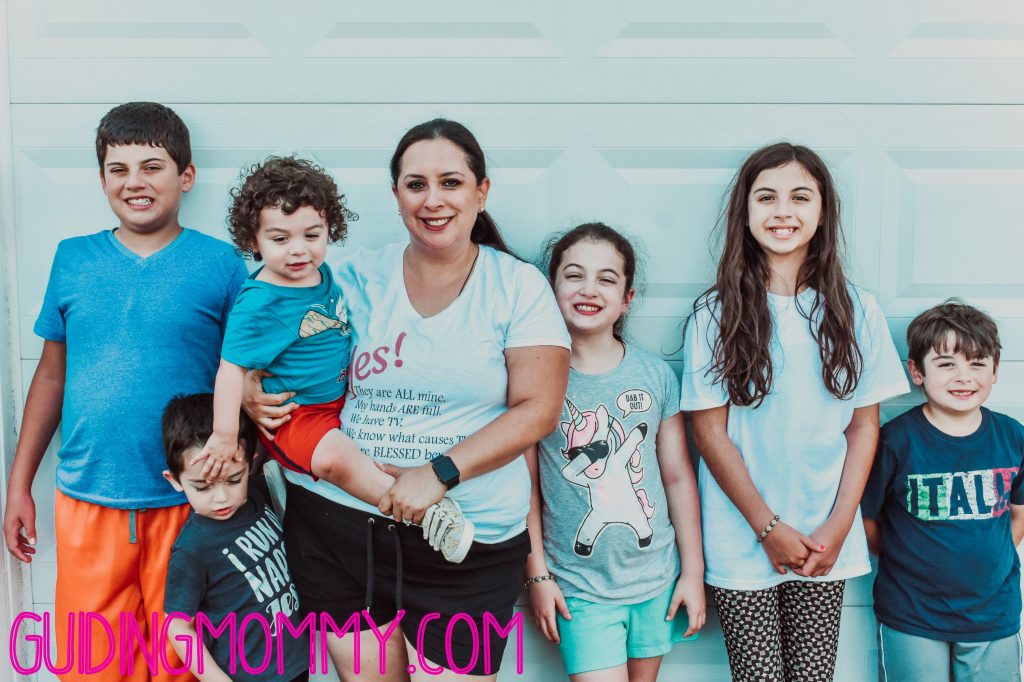 About Elia
I am the mother of 6 spirited children ages 13 -2. Married to the love of my life for almost 17 years we've experienced it all. I started my journey over at Conservamome.com more than 11 years ago back when blogging was done for fun. Born and raised in Miami Florida to a Cuban Father and Mexican Mother, they've molded who I have become through a love of God, Family and country . I've lived all over the country my growing family and always joke around saying I've picked up a kid in every state we've lived including Kansas, Florida and Connecticut.
Currently my family lives in Gorgeous Bucks County Pennsylvania.
Thank you for joining me on this journey.
Finally, I can be reached at Guiding Mommy (at) Gmail dot Com
Medical Disclosure:
All content found on the guidingmommy.com Website, including: text, images, audio, or other formats were created for informational purposes only.
The Content is not intended to be a substitute for professional medical advice, diagnosis, or treatment.
Always seek the advice of your physician or other qualified health provider with any questions you may have regarding a medical condition.
Never disregard professional medical advice or delay in seeking it because of something you have read on this Website.
If you think you may have a medical emergency, call your doctor, go to the emergency department, or call 911 immediately.
GuidingMommy.com does not recommend or endorse any specific tests, physicians, products, procedures, opinions, or other information that may be mentioned on Guidingmommy.com.
Reliance on any information provided by Guidingmommy.com is solely at your own risk.